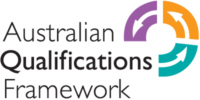 OVERVIEW FOR FEE PAYING STUDENTS
A full refund, less a $199 administration fee, will be given to students who cancel/withdraw their enrolment in writing within fourteen (14) days of enrolment. No refunds will be given after fourteen (14) days of the date of enrolment and the student is liable to pay the balance of any fees owing. The $199 administration fee for any cancellation applies regardless of the time a student is enrolled due to the administrative costs associated with enrolling and then unenrolling students and the associated reporting requirements.
The $199 administration fee is unconditional. In circumstances where a student has entered into a payment plan for the payment of course fees and withdraws from the course after the fourteen (14) day cooling off period they are liable to pay for any outstanding fees owed.