Recognised Prior Learning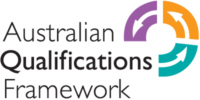 Recognition of prior learning (RPL) is available to all students who choose to study with ACOBA, AT NO ADDITIONAL COST!
ACOBA can assess and provide RPL credit with its new streamlines RPL process!
If a student falls short of complete RPL the student can complete the remaining units with ACOBA to obtain their qualification.
If you wish to apply for RPL it is always advisable to do so in an environment where you can complete any units that you may not be yet competent to obtain the qualification. RPL is a method we use to recognise the knowledge and skills you may already possess. RPL does takes both your paid work and your volunteer work into account.
Just enrol in to the course as per a normal enrolment and select apply for RPL in your enrolment forms to receive your RPL application kit!
Your life experiences, previous qualifications and training can all be considered as part of this process. By utilising RPL you may be able to reduce the time it takes to get your qualification.
There are many advantages in undertaking the RPL process with ACOBA including:
Personal Skills Recognition
Many students find it gratifying and empowering to have skills, knowledge and experience recognised in terms of definite qualifications or units of competency
It enables you to identify gaps in your knowledge and skills and, therefore, any learning that needs to occur to meet the requirements of a particular job role or qualification
It is important that students acknowledge and understand that RPL outcomes are guidelines and are not definite, the actual outcome and competencies issued in this manner may vary depending on the evidence, skills and knowledge demonstrated by the student through the process. Students are required to sign an acknowledgment statement during this process should they wish to undertake the RPL process with ACOBA.