Complaints & Appeals Policy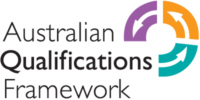 Complaints & Appeals Policy
The Complaints and Appeals Policy was formulated taking cognisance ACOBA's values and its mission statement. ACOBA is committed to maintaining a fair environment that supports and encourages students to voice their concerns.
ACOBA understands that on occasion, there may be instances of dissatisfaction and acknowledges that the cause(s) must be addressed and rectified promptly. In such instances, ACOBA invites feedback from the dissatisfied party so that a resolution can be found and as an opportunity to consolidate the feedback into a review and improvement of ACOBA's policies and procedures. Staff are also invited to contribute ideas and feedback to assist in shaping and reviewing this policy, through communicating with their supervisor. ACOBA will address any and all complaints in a fair, constructive and timely manner.
It is a condition of enrolement with ACOBA that all students sign the "Enrolement Form". By singing the enrolment for you acknowledge that you have read and understood ACOBA's policies and procedures, including this communication policy and agree that you will make all reasonable efforts to ensure compliance with these policies and procedures. By signing this form, students acknowledge and agree to be bound by all of ACOBA's policies. This is completed to ensure that students understand what our rules are, why they must be adhered to and that action may be taken if any policy is not adhered to. In accordance with best practice this practice will be subject to an annual review.